Tour with Taint starts in a couple of weeks. Dates below .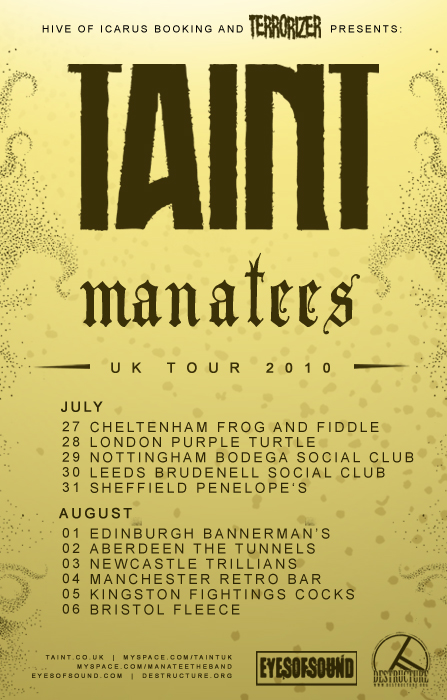 Check out these poster designs by Rory Butterworth . Good stuff !


Check out his work and get in touch with him here :
thenextlastday.blogspot.com






We are also in the process of booking European shows for November .
So far shows in Belgium / Denmark / Norway / Germany are confirmed.
Dates announced soon!